This is a followup on my posts,
The Adventure of the Bread Machine and More Adventures of the Bread Machine. After having had two disasters trying to make Swedish rye with caraway seeds, I succeeded in making a good looking, tasty loaf of wholemeal wheat bread, proving that a) the bread machine did not hate me, and b) that I was capable of reading a recipe.
So, today, with those assurances, I tried the Swedish rye again. It must have been the old flour that caused the original catastrophes, because today, with new flour, I ended up with bread, and it's actually quite good!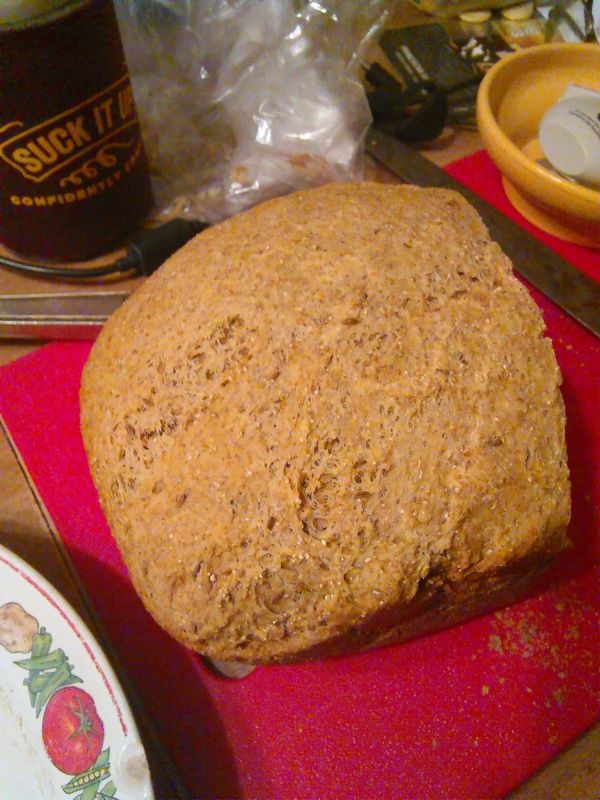 I forgot to take a picture until after I'd already cut a couple of slices!