Since today is the Feast of St John the Evangelist, so called to distinguish him from St John the Baptist or Forerunner, I thought I'd do a post on the symbolism of the Four Evangelists, Matthew, Mark, Luke, and John. Here is a table of the four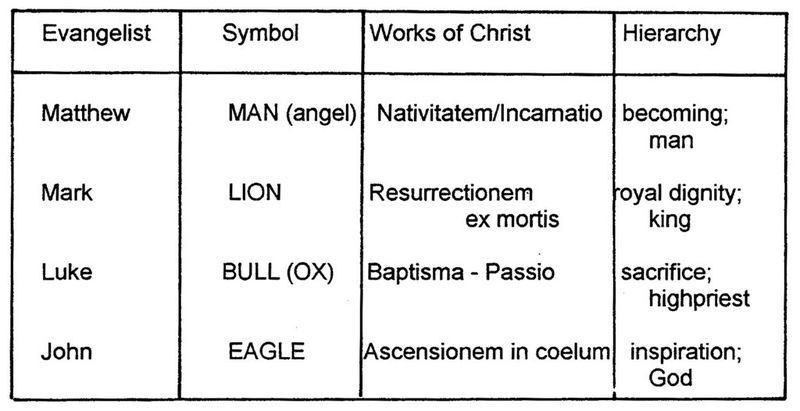 And here are their symbols, first, St Matthew and St Mark,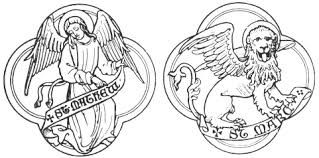 And, St Luke and St John,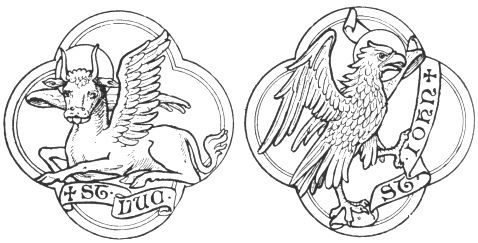 There is a traditional children's bedtime prayer invoking the Four Evangelists,
Matthew, Mark, Luke and John,
Bless the bed that I lie on.
Four corners to my bed,
Four Angels round my head;
One to watch and one to pray,
And two to bear my soul away.
And here are the four angels!